The screw trap is delivered to the Winchuck river by ODFW STEP biologist John Weber & Staff member Blair Krohn.
Members of OSCF & ODFW spend the morning building & placing the screw trap on the Winchuck. Note the Blacktail deer that come down for a drink, oblivious to the work party.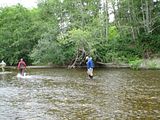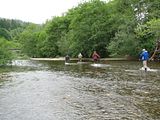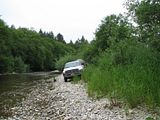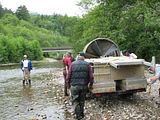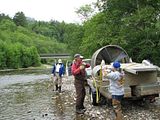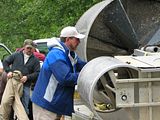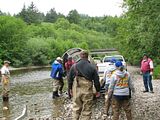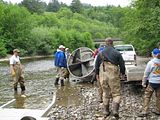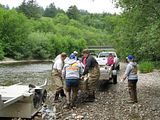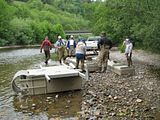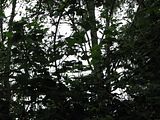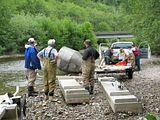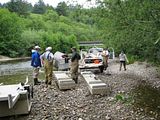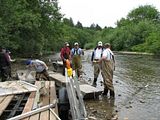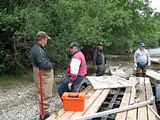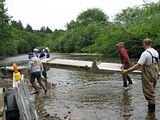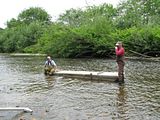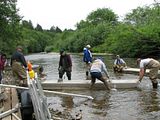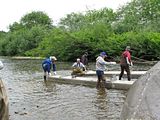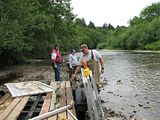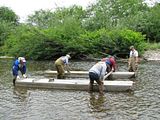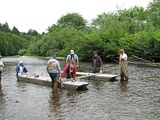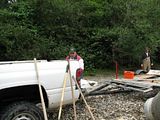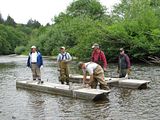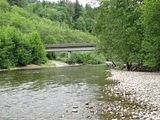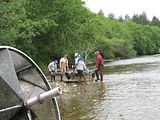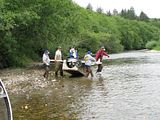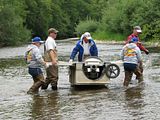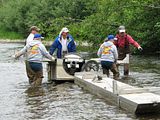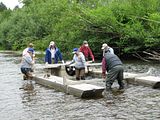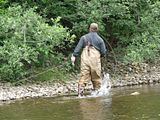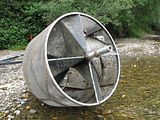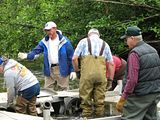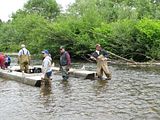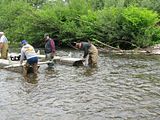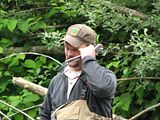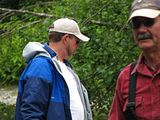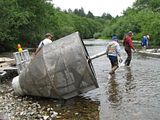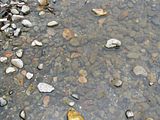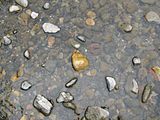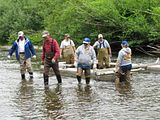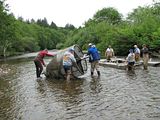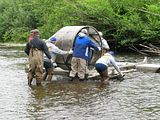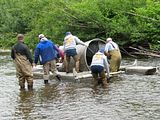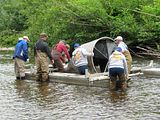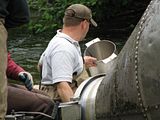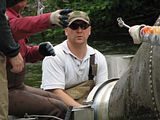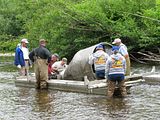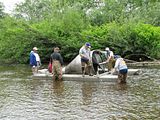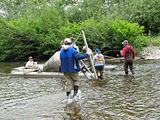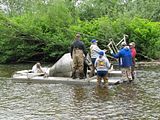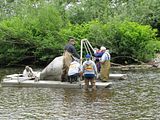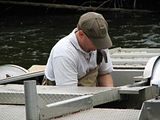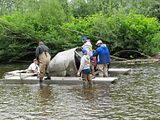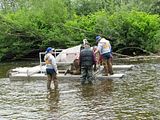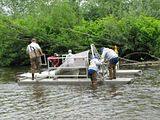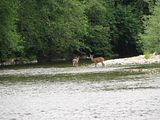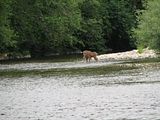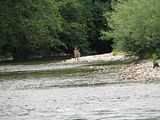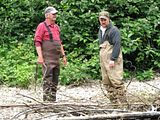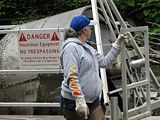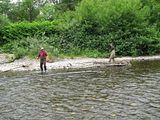 Photo's by Pam Hobbs.